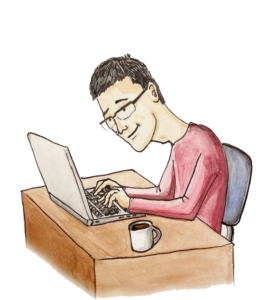 I thought I knew all about children.
Then I had two of my own. My BA in Elementary Education and MA in Administration were of no benefit when my youngest daughter was accidently born on the bathroom floor.
I have been published in the literary journal Come on Georgia, and my humorous essay "Record Low" was published in The Columbus Dispatch.
I live in Columbus, Ohio with my lawyer wife. I am often the primary caregiver for my two daughters and they are the reason I write. They are also why I have gotten into collecting bourbon.
Ten Things About Jon
I am left-handed, yet somehow still not in my right mind.
I've spent over two decades teaching junior high. See, not in my right mind.
I was once good at basketball. Now I am exactly 80 inches tall for no good reason.
I am married to a corporate lawyer. It's as lit as it sounds.
I live in Ohio. It's as lit as it sounds.
I love fishing. My wife says I smile better with a big fish than with her. Solid point.
I bought a Jeep Wrangler so people would wave at me. When I drove my minivan people would just glance pitifully in my direction.
I was once in the finals of a slam dunk contest against Penny Hardaway. Spoiler alert. I lost.
I once lectured a bald man about independent investigations. When he left, he introduced himself as Ken Starr.
I once asked 7'1 NBA legend David Robinson how he used the bathroom on an airplane