Step out of the bathroom to this.
I calmly wash up, arm myself, and pursue my red lightsaber welding third grader. She is my destiny. After she practices piano.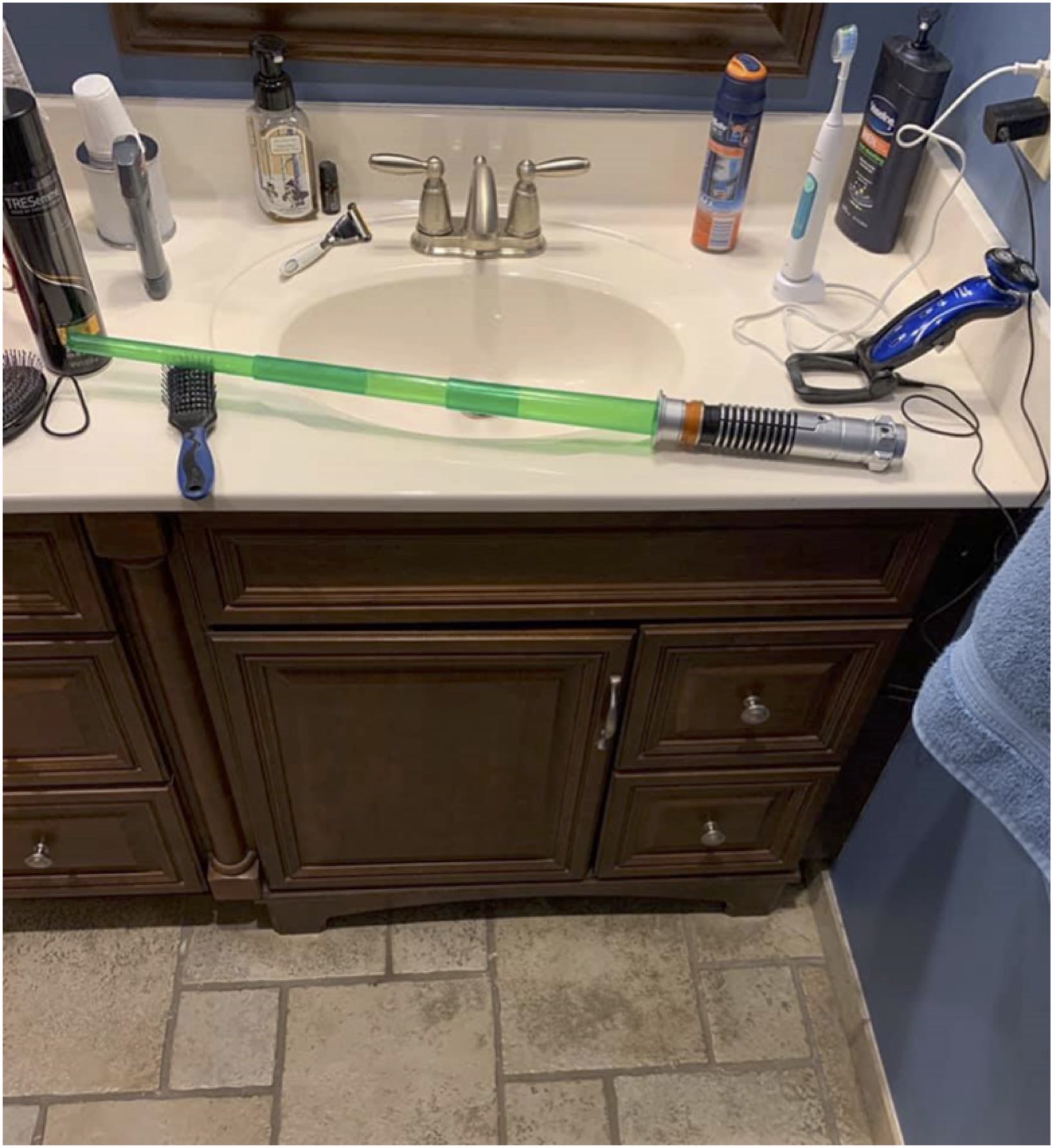 ~
When you got a wart on your foot and your dad is more Cousin Eddie than Dr. Scholl.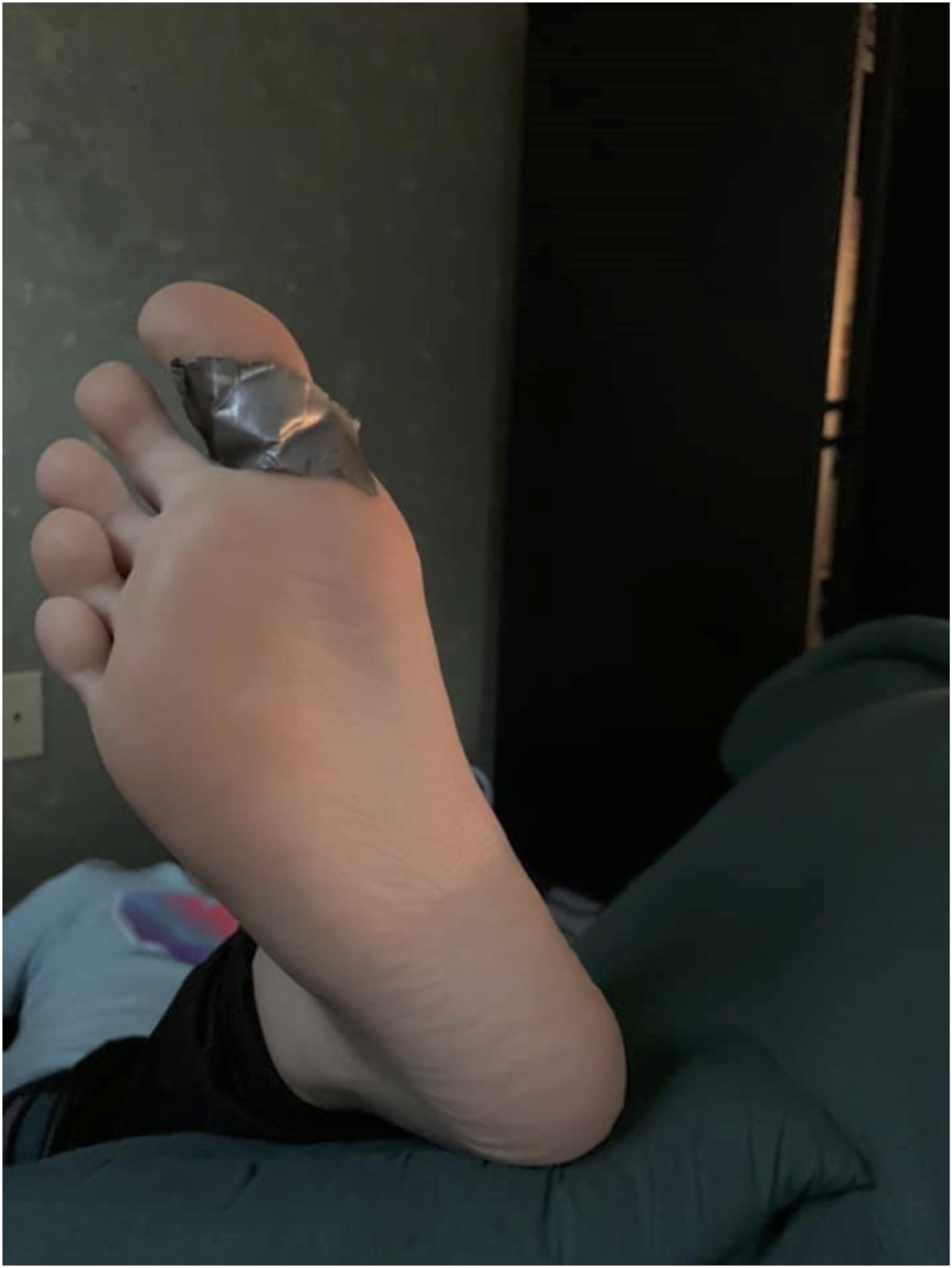 ~
Me: You missed school yesterday. You get all caught up?
Claire: Oh yeah. Some kid tried to do a backflip off the bench and totally broke his arm. Billy was cussing like crazy, too bad a teacher was behind him. Busted. Joe likes Mary. She doesn't like him. All caught up.
Me: Schoolwork. Caught up on schoolwork.
~
Dear Camp,
When my youngest gets there and immediately pukes, it's because she consumed 10,000 calories of sugar on the bus ride. She is not sick. We are not coming to pick her up. I don't even know where your camp is. Her mother and I are busy. All week.
—Summer Dad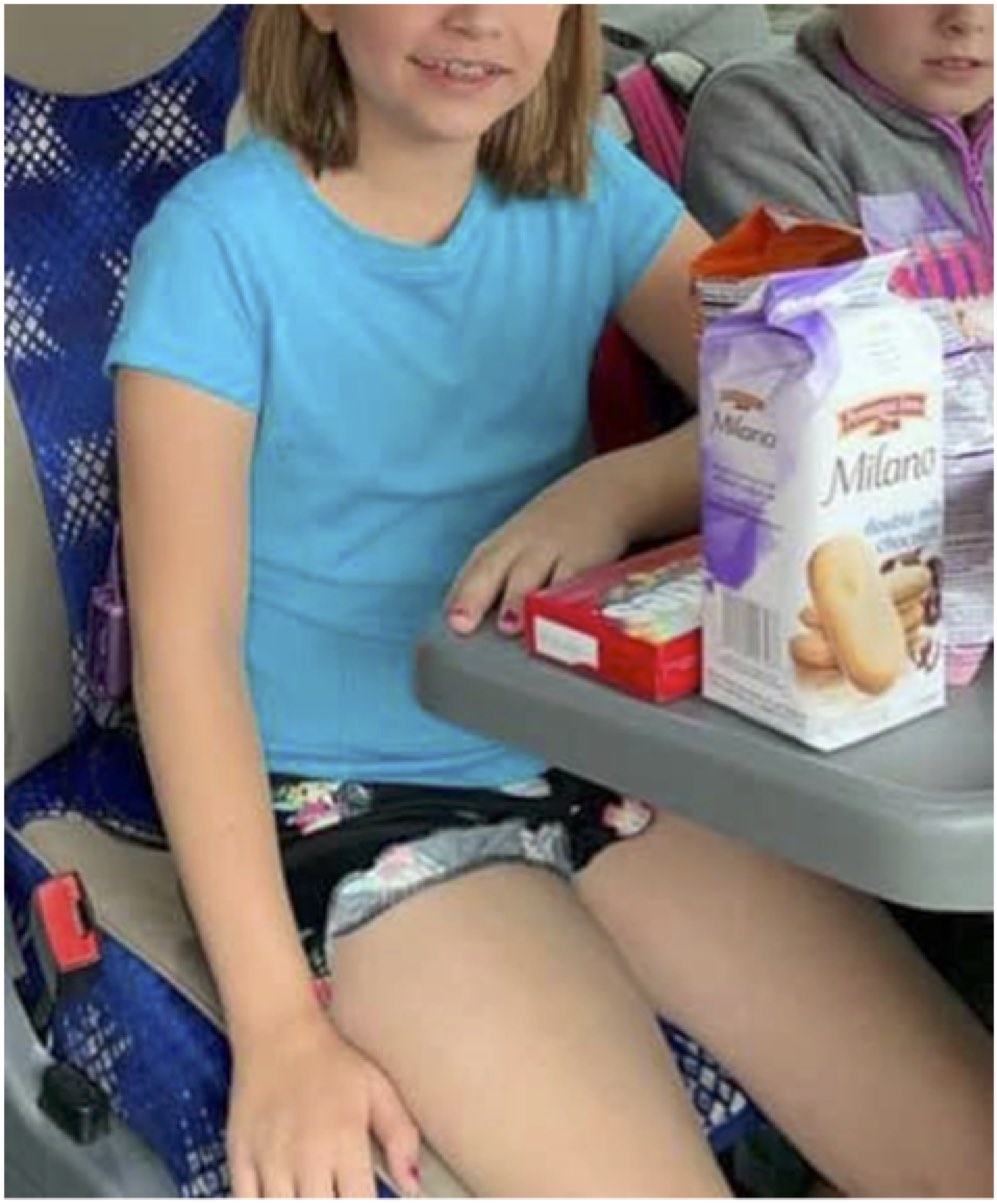 ~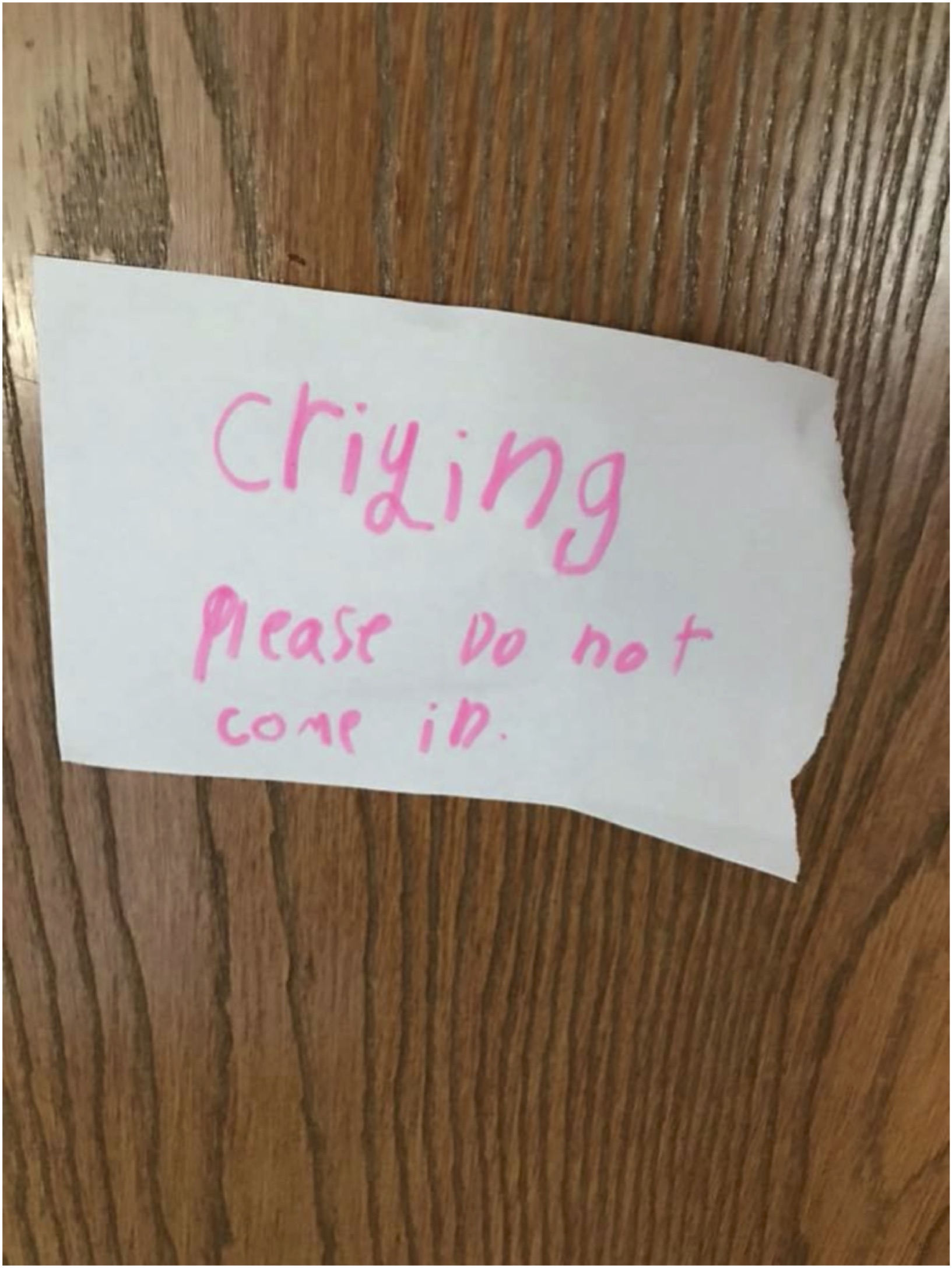 But dad went in anyway, armed with nothing but a Twinkie and some folksy advice.
~
Parent Fail #437
Last night the Tooth Fairy gave the money to the wrong kid.
~
And on that Easter morning, a grand compromise was struck. Easter dress for Darth Vader boots.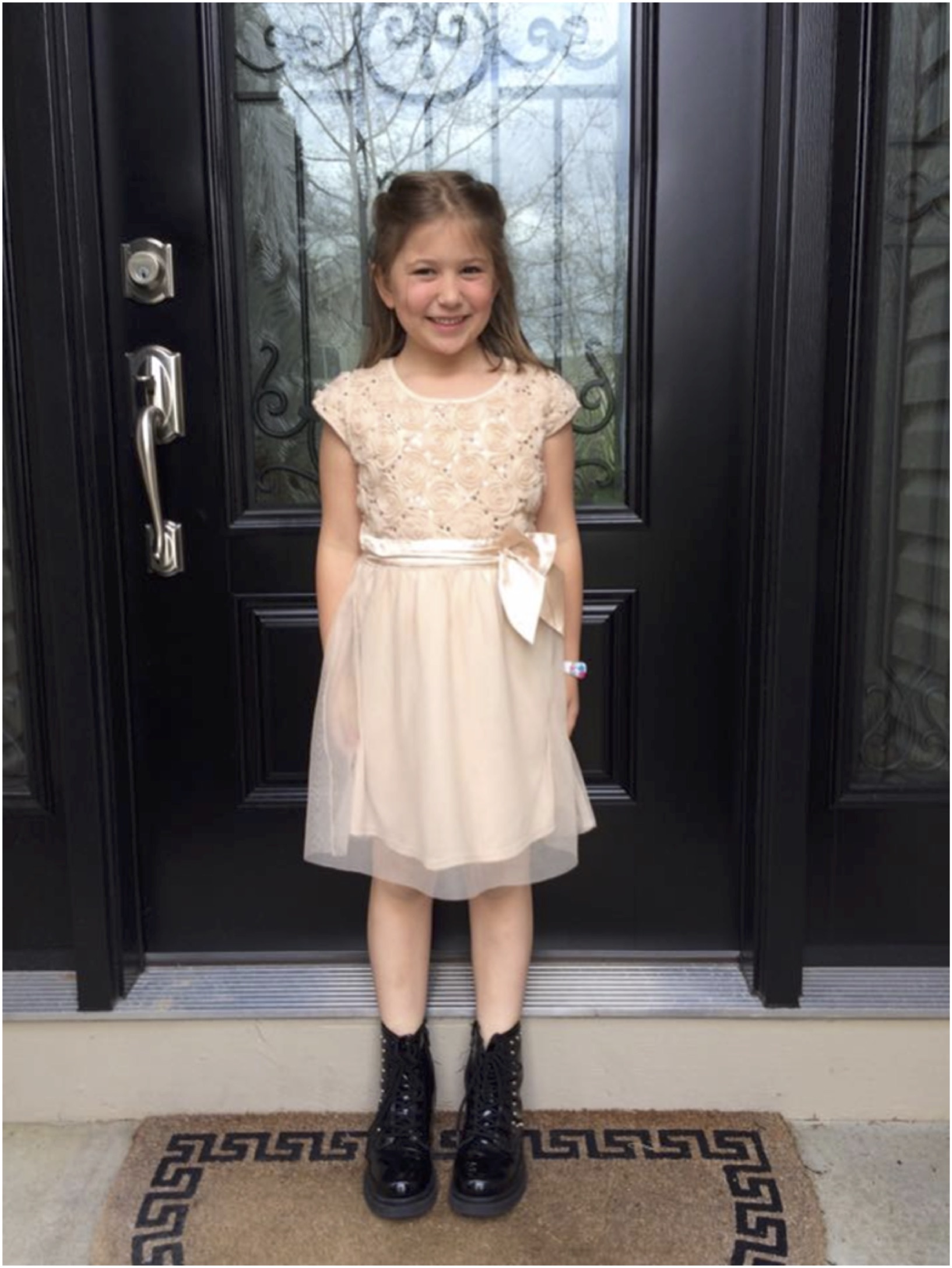 ~
Me: Why do you want all black pajamas for your birthday?
Claire: So I can visit Japan someday.
Me: You think everyone in Japan is wearing black pajamas?
Claire: Duh, dad. They're ninjas.
~
Dear Kindergarten Teacher,
Our first homework. Sorry. I talked her out of Darth Vader if it's any consolation.
Dad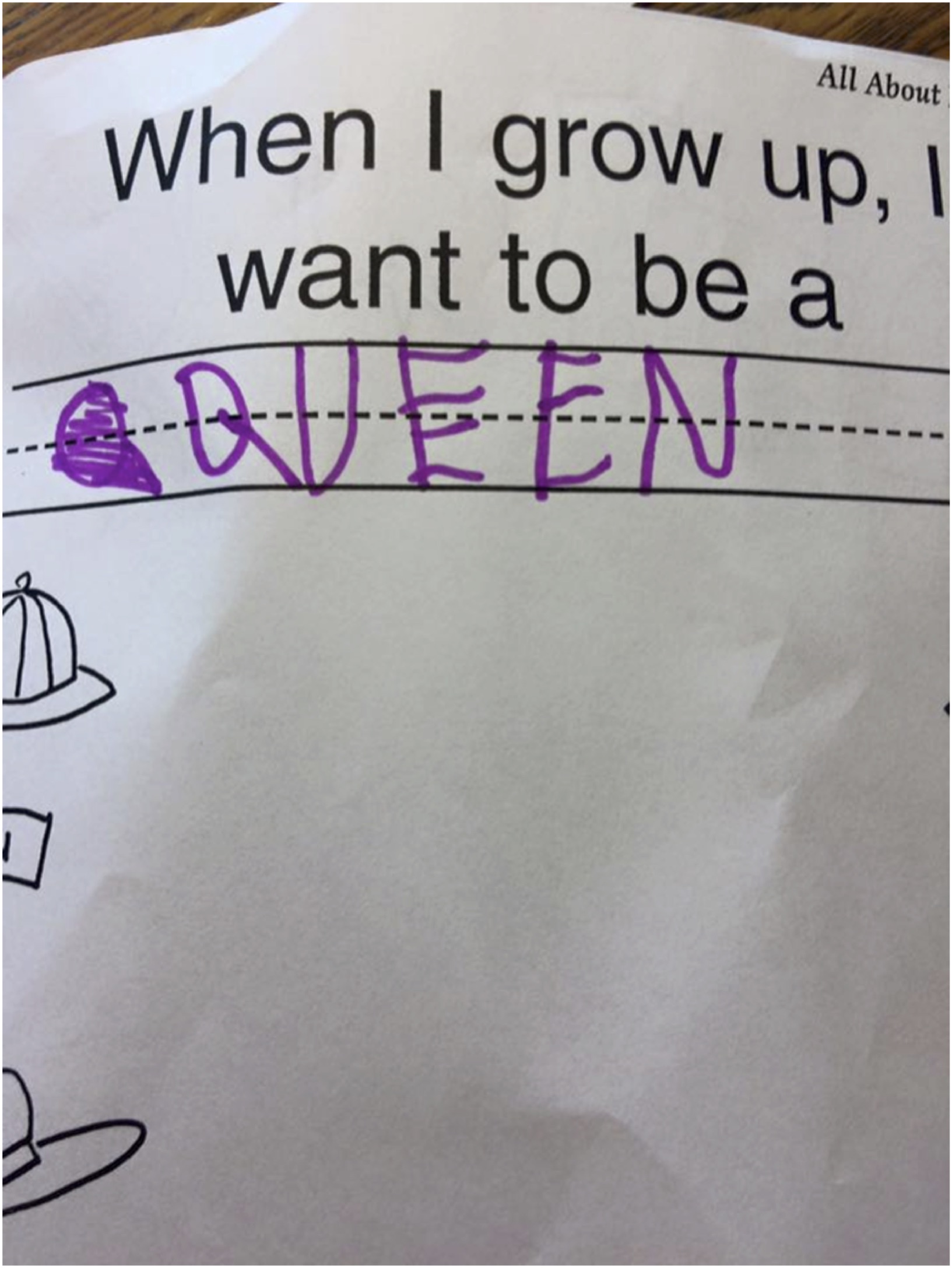 ~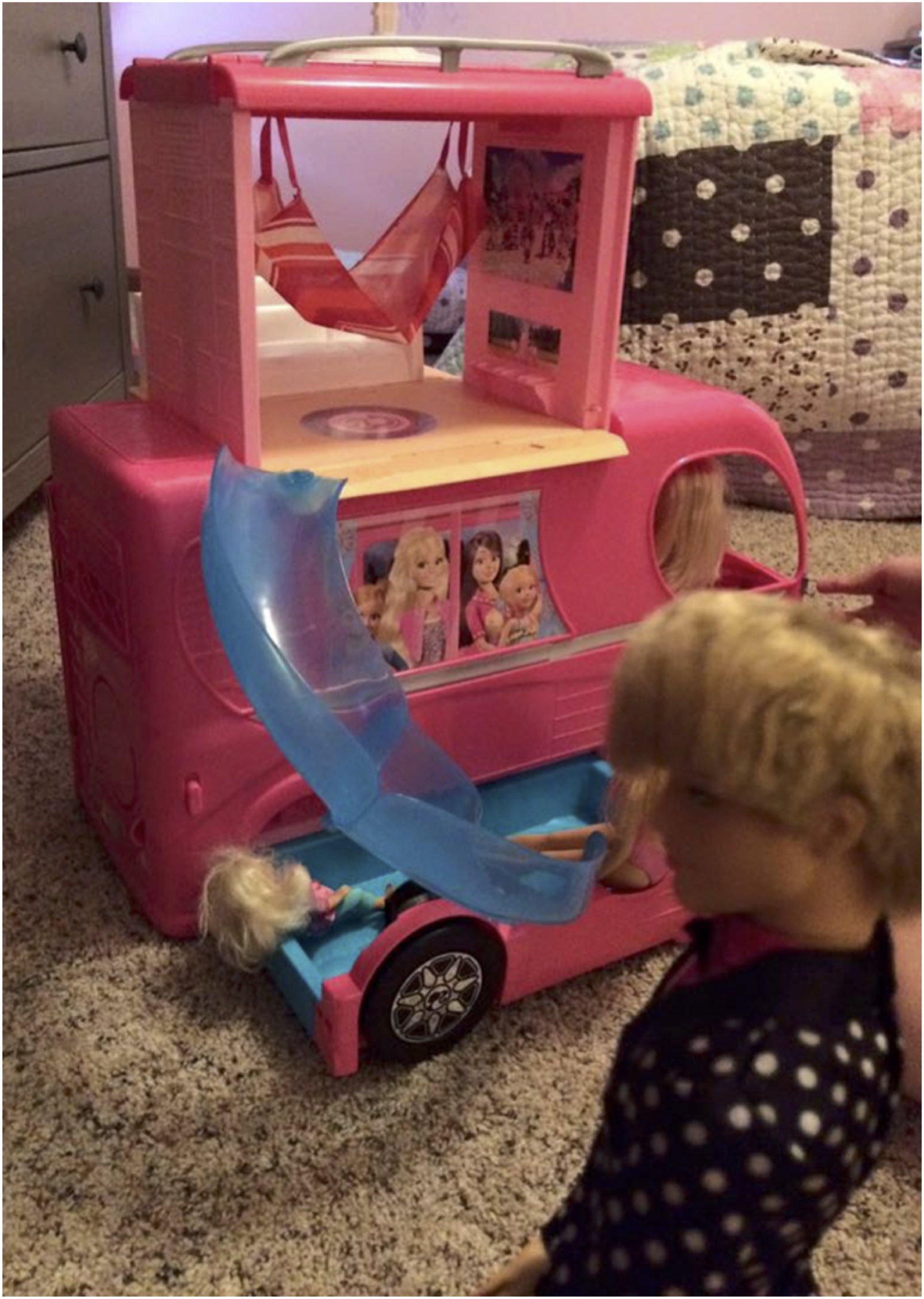 Putting some time in behind the wheel of the Barbie Pop Up Camper. I am Ken, as always.
Kate: You should have Ken kiss Stacy.
Me: Isn't he married to Barbie?
Kate: Yeah, but things are getting boring. Time to add some drama.
~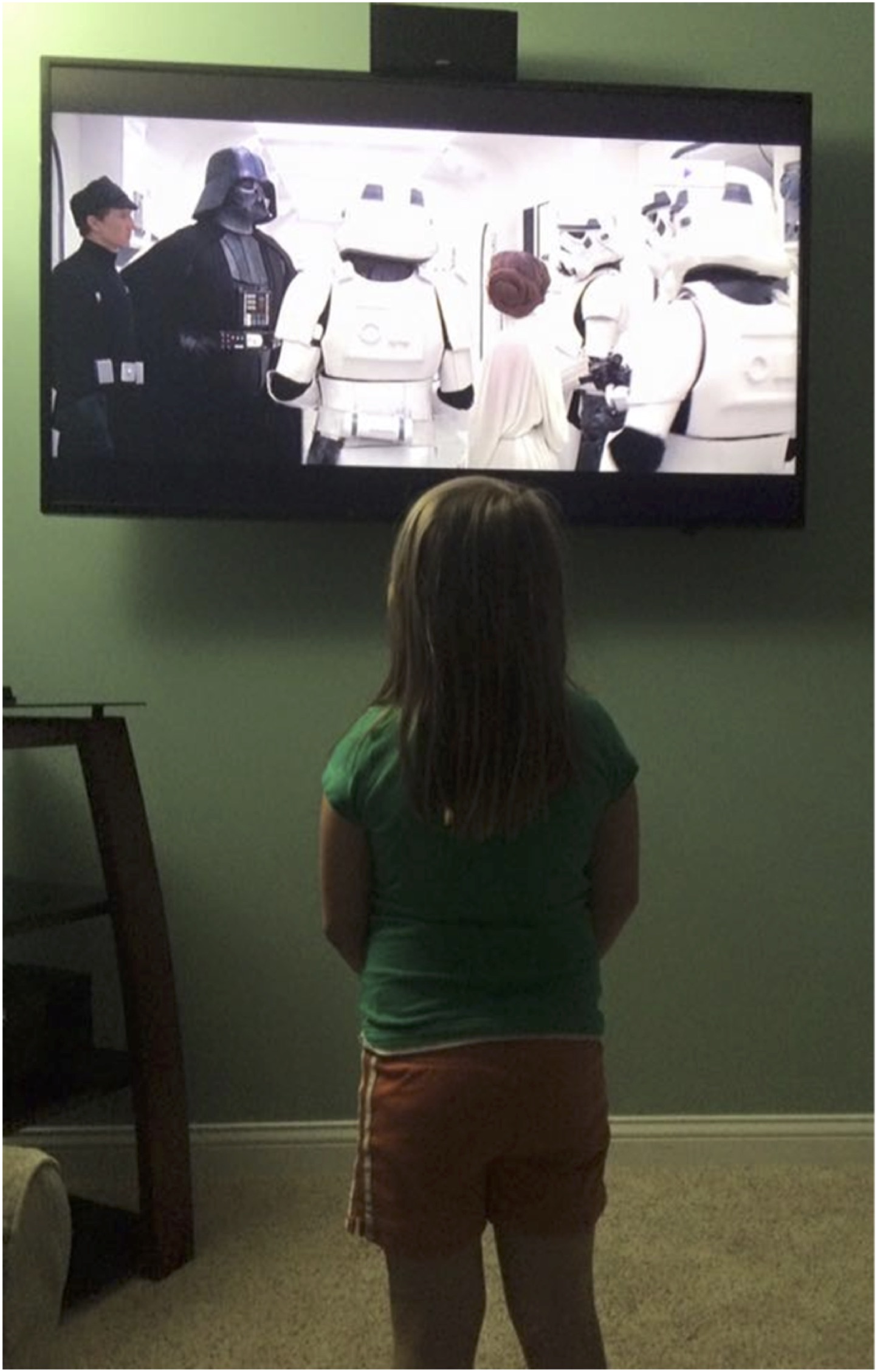 The 5 year old is obsessed with Darth Vader. She loves him. So I'm letting her watch Star Wars. In the beginning, Vader is interrogating Princess Leah. And I hear her whisper "Just kill her."
I'm in trouble with this one.
~
Take our girls ice skating? Brilliant. We had a bloody nose, bruised shoulder, and crying. And that was before we even left the house.
~
Kate: Dad, I think I'm ready to get baptized.
Me: At 5, I don't think you're ready.
Kate: I'm not going to wear one of those white robes. I'm wearing my swimsuit. And when the man is done, I'm going to swim around a bit.
Me: As I was saying…
~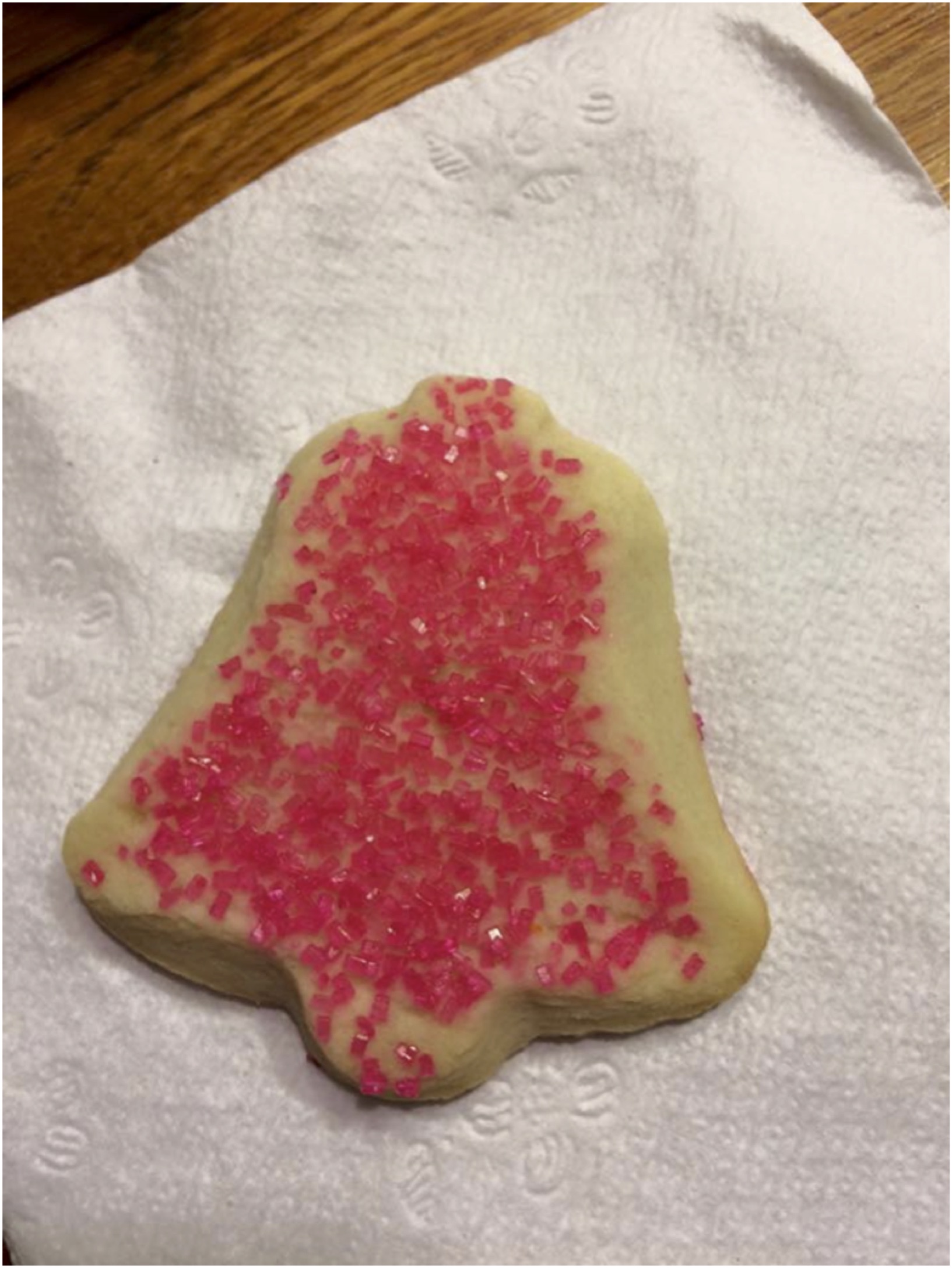 Me: This is from a lady at work. A Christmas cookie.
Kate: What does a pink Darth Vader head have to do with Christmas?
~
Me: If I buy you these ruby red high heels, you're going to want to wear them everywhere with every outfit. Your mom will be so mad at me.
Kate: So I can get them?
Me: I don't see why not.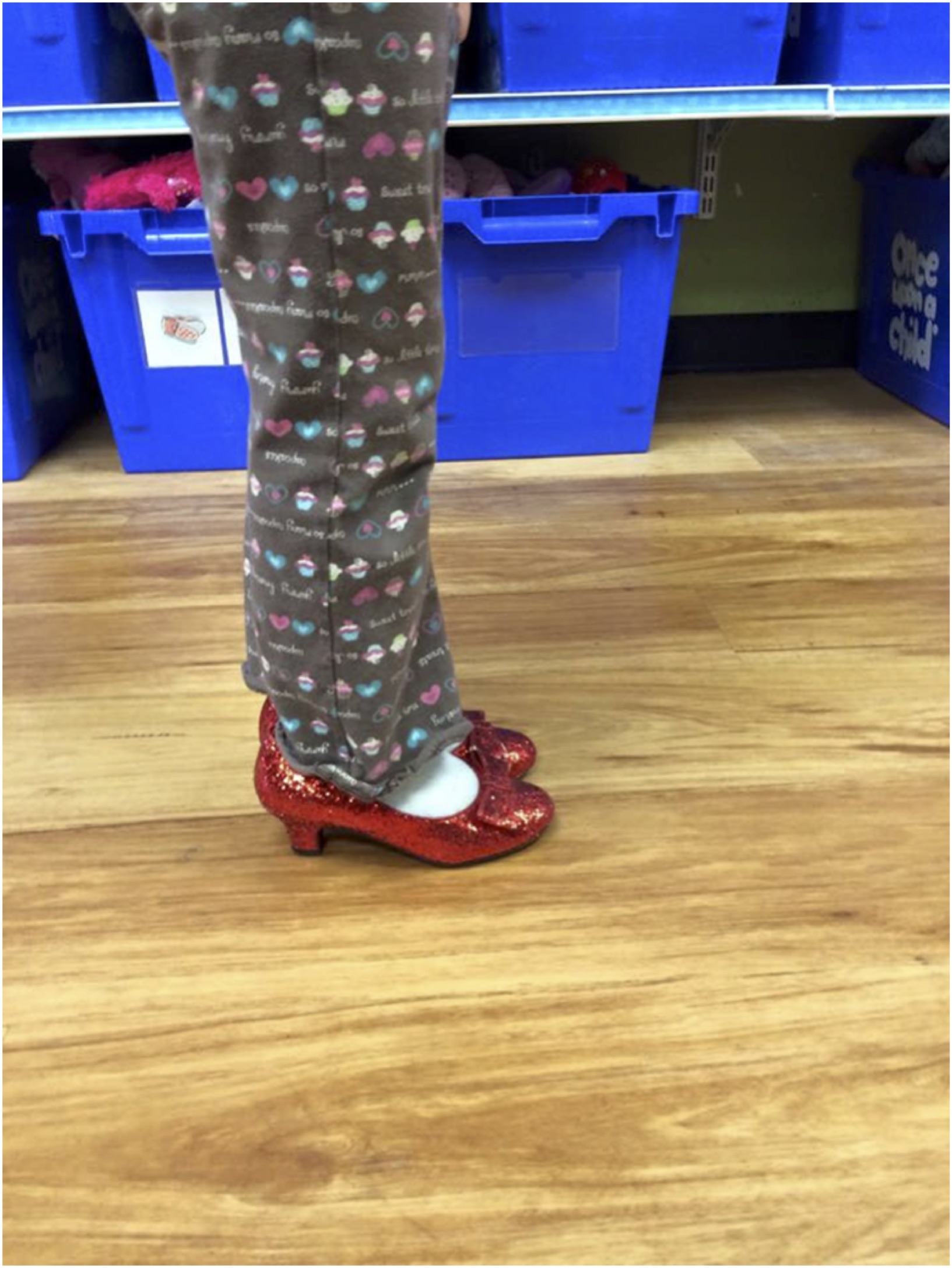 ~
Me and Kate went for a Jeep ride. Literally around the block. Didn't think to bring the dog.
She's been staring at me like this for an hour.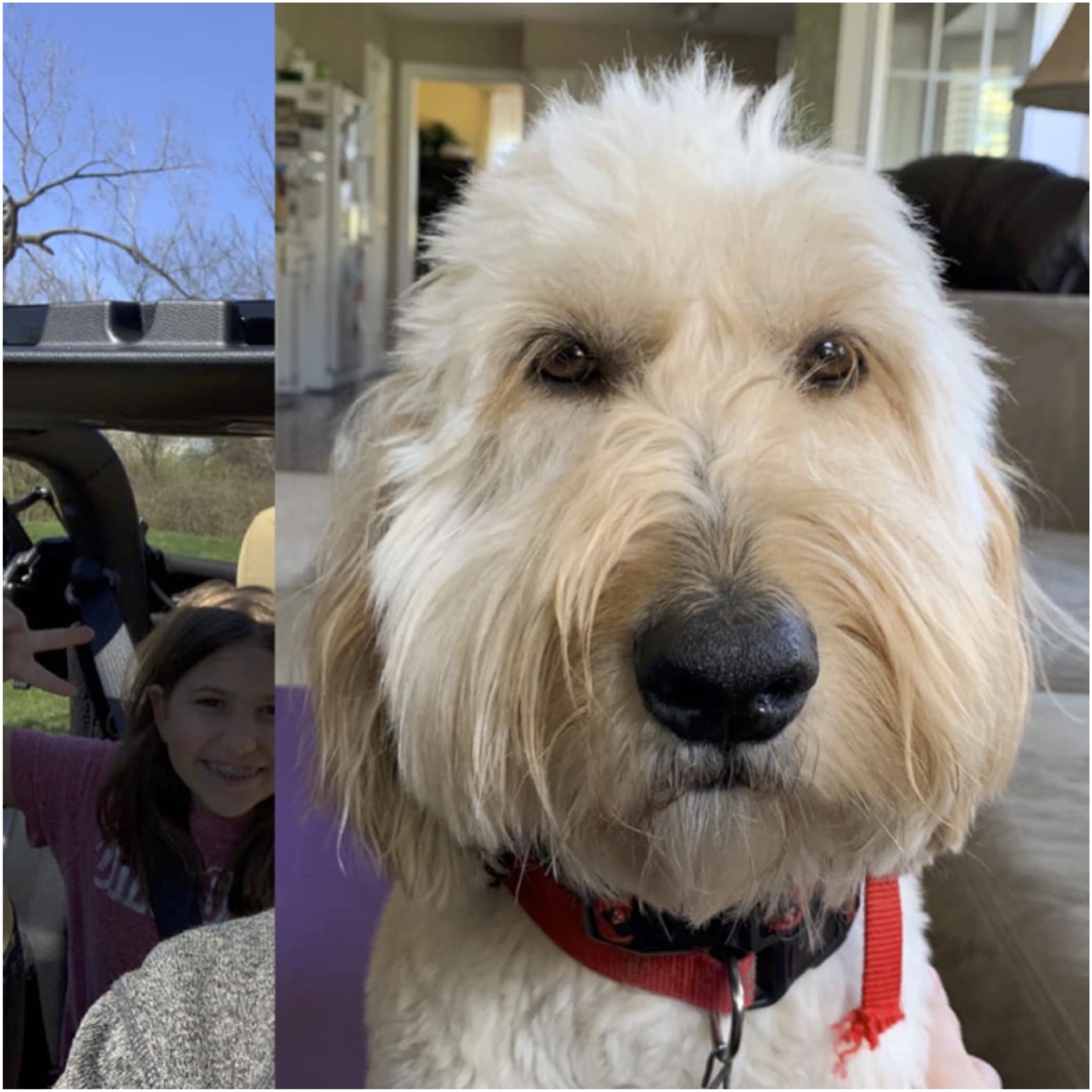 ~
After numerous massive meltdowns, the 3-year-old negotiated her way into sleeping in the kids tent in her sister's room. Whatever, as long as she goes to sleep. I peeked in and her feet and behavior before bed reminded me of a certain scene.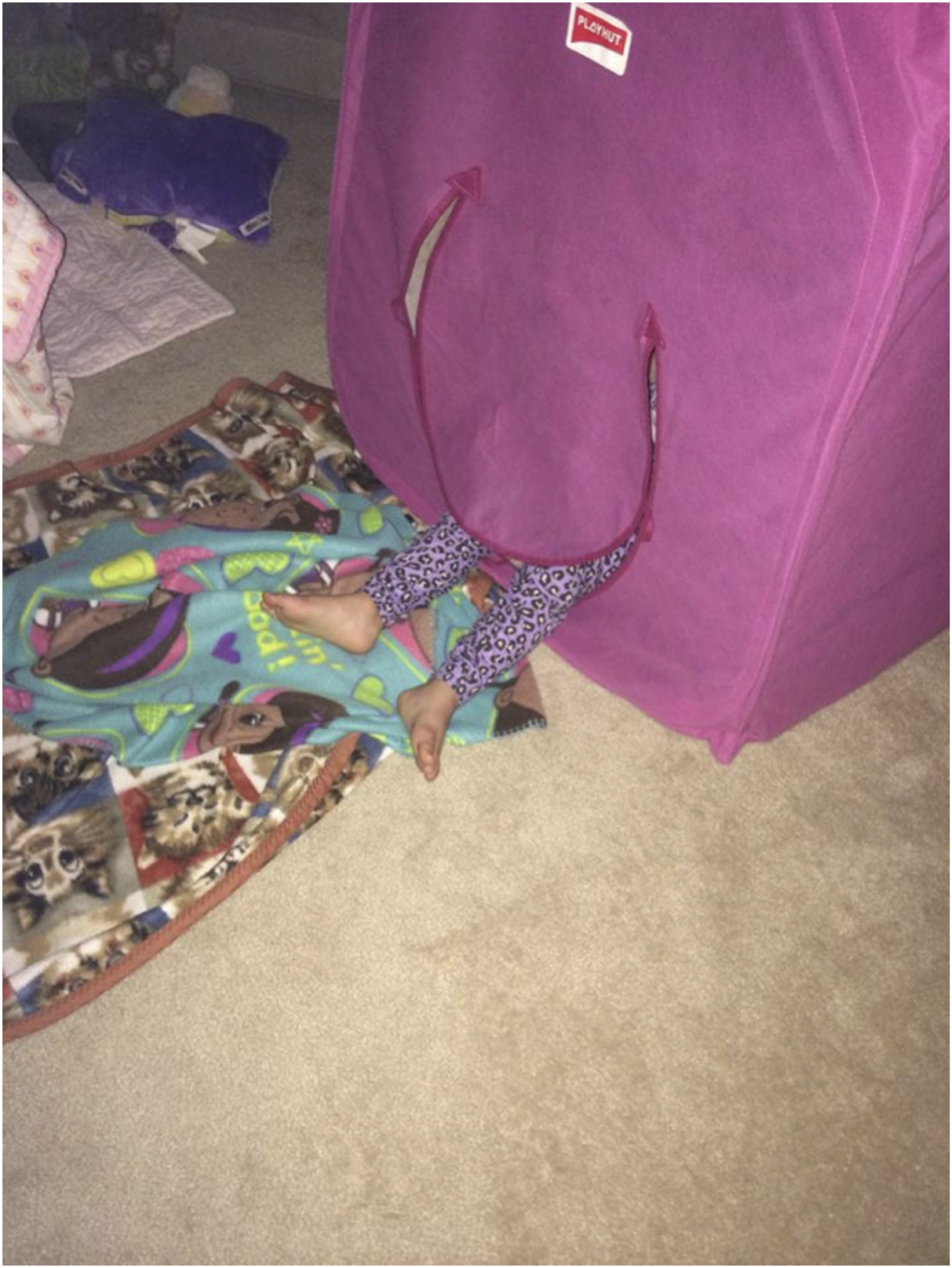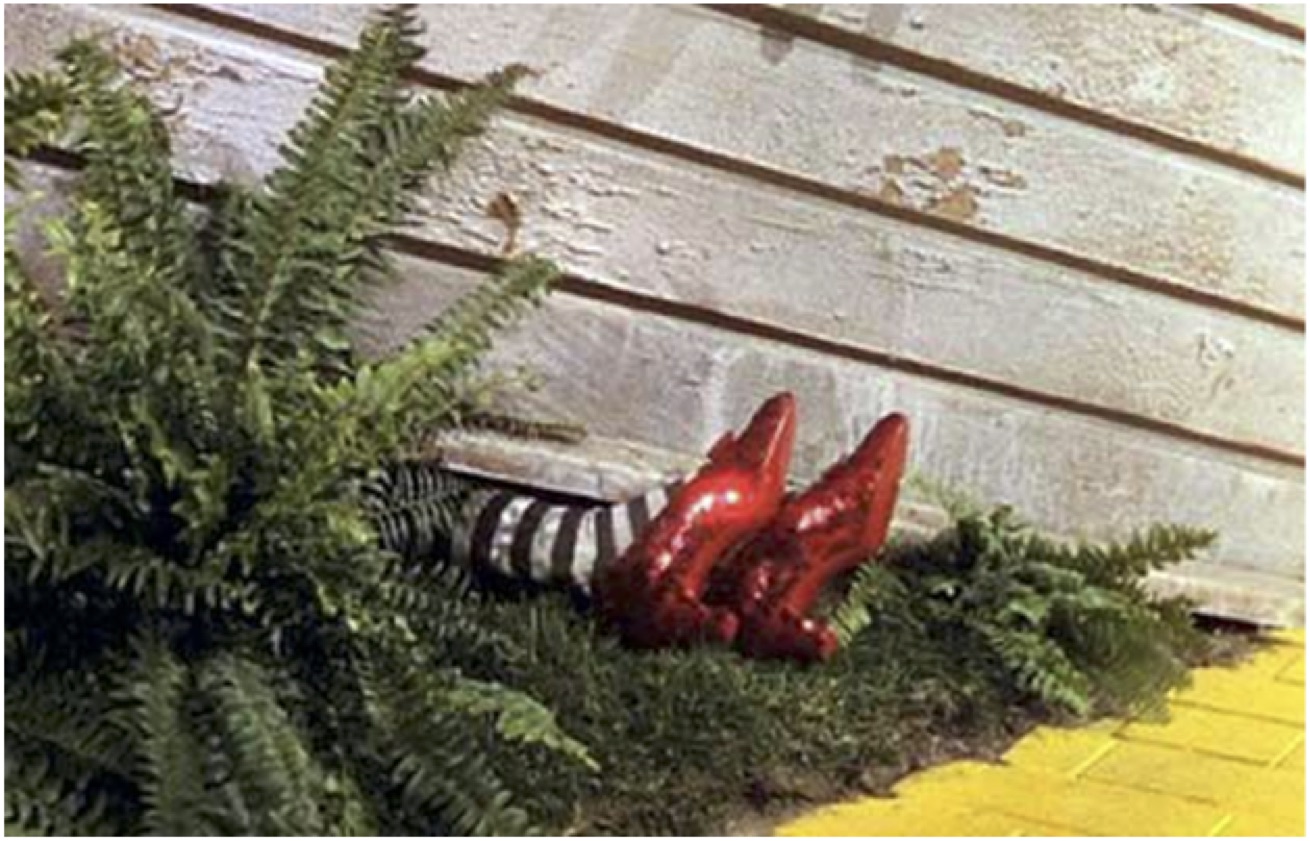 ~
Parental Tip #142: Be specific with your threats. Saying "You set foot downstairs one more time tonight and you are getting a spanking", is translated by the three year old mind to "Feel free to sleep on the bottom step for an hour".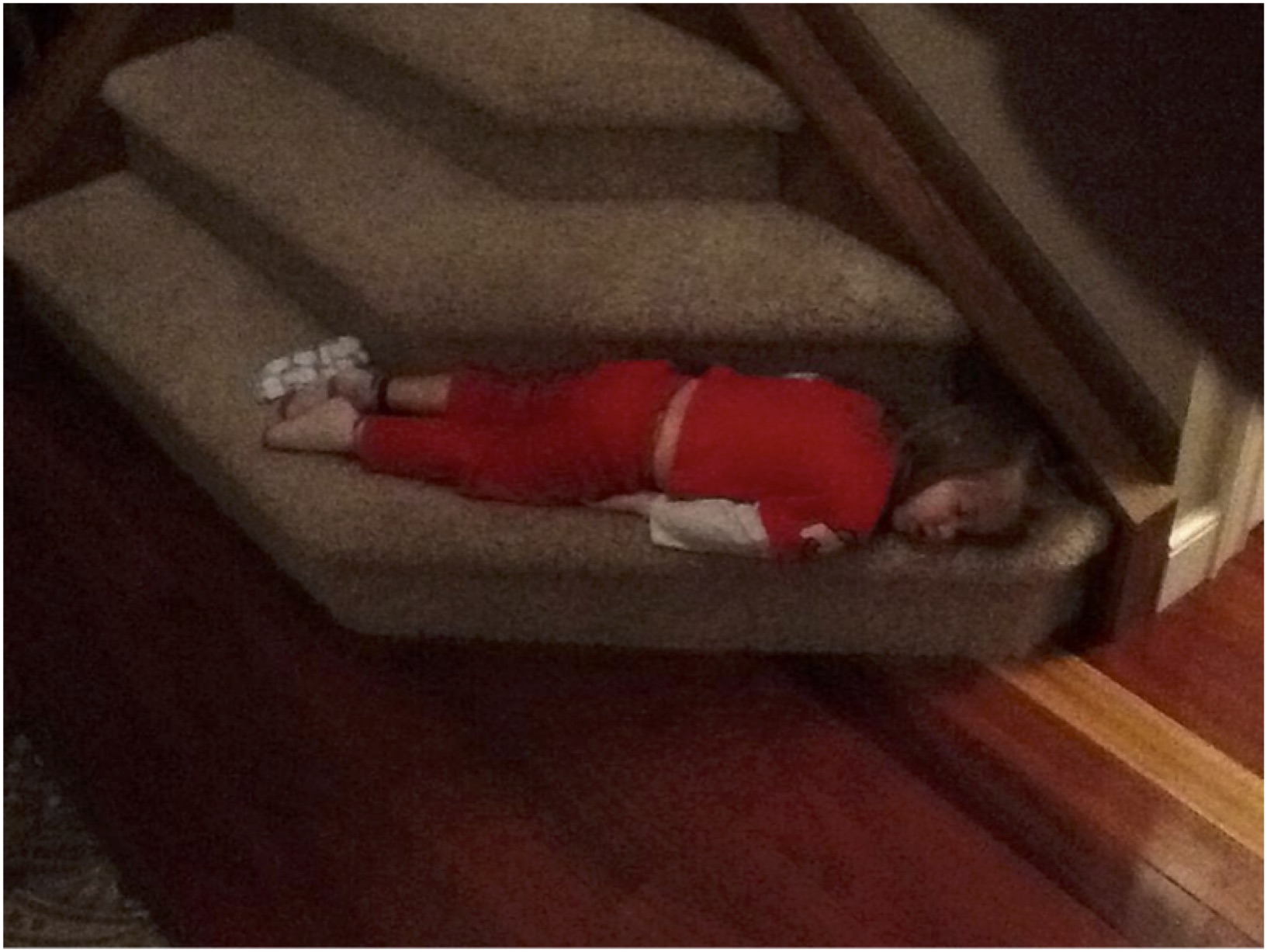 ~